Goodrich's Leading Provider of Well Pump Repair Services & Inspections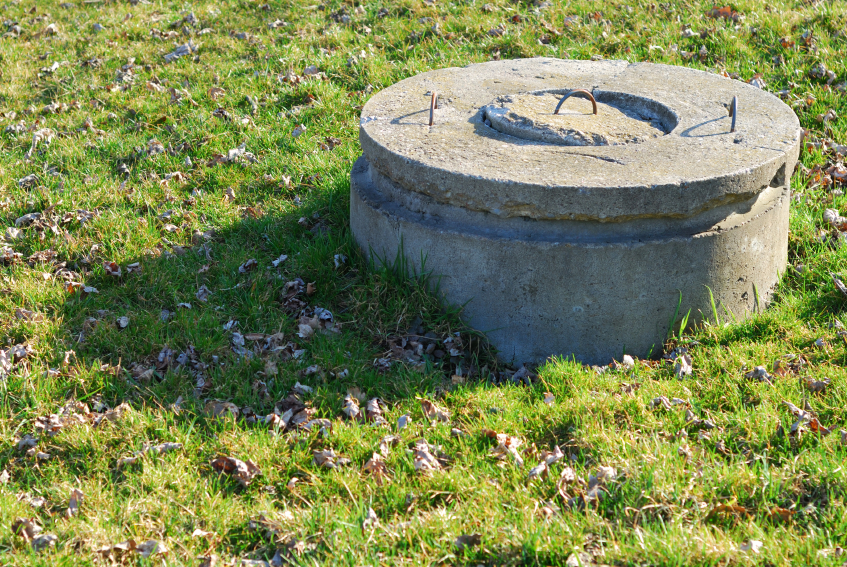 At Mike LaLone Well Service, we work with residential, commercial, and municipal clients in the Goodrich area to keep your well systems and well pumps up and running all year round. We have been a family-owned and operated small business in Michigan since 1898, with decades of skill and dedication passed down through the generations. With our long heritage, we value innovations, new technologies, and evolving along with the industry. We explore new technologies every day, and we only use the best quality and most efficient pumping systems for their customers.
Through our technological advancements, we've developed new techniques of rehabilitating old wells, fixing broken equipment, and minimizing lawn damage by repairing water lines entirely underground. Our technicians are prompt, service-minded, and attentive to our customers because we have a long-standing reputation in the community to uphold. We are committed to premier customer service and aim to be our clients' partners, finding solutions to meet their needs.
grade Experienced & Customer Focused Well Service in Southeast Michigan
Over the years, Mike LaLone Well Service has worked with hundreds of residential, commercial, and municipal clients year-round to keep water systems up and running, minimizing any downtime. We use lightweight, state-of-the-art equipment to provide the highest level of service possible to all of our customers. Our motto is to answer every call, no matter what time, because we care about our clients. Our mission statement is to offer our customers the highest quality service at fair and competitive prices. The name LaLone has been synonymous with water wells in Genesee, Oakland, and Livingston Counties for over 100 years, and we stand behind that name.
We specialize in the following:
Well Pumps/Submersible Well Pumps
Pump Replacement
New Construction Installation
Water Systems
Lightning Damage Repair
Camera Inspections
Buried Wells Found Electronically
Pipe Bursting
Well and Septic Inspections
Directional Boring
Well Pump Repairs & Well Maintenance Service in Goodrich, MI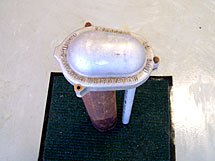 Regular testing and maintenance along with a quick response to any potential problems can ensure a long and efficient life for your well pump system. A water well that is not inspected and serviced regularly could be causing problems in your home that you might not even be aware of. Do you suddenly spend extra on your electricity bills? It could be due to your pump running continuously. A broken well pump could be harming your pipes and leaching impurities into your drinking water.
In any emergency, a quick response time is imperative to save your home and well system from massive damage. Mike LaLone Well Service is open year round with 24-hour emergency service to address repair issues right away and save homeowners money in the long term. Most emergency well problems, like a sudden loss of water or water pressure, can be repaired without causing too much damage to your home.
Our maintenance checkup includes:
A water flow test, to check system output and performance
Inspection of well equipment to ensure it is up to code
Electrical testing and checking of all valves
Water testing for coliform bacteria, nitrates, and more
Additional tests for cloudy or problem water, as needed
A written report showing your well's condition
Well & Septic Camera Inspections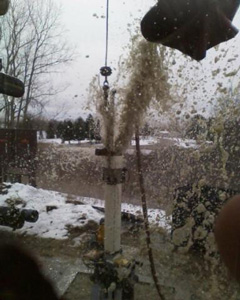 Using the latest equipment and state-of-the-art technology, Mike LaLone Well Service provides inspections for well and septic systems in order to diagnose any issues you may be having and preserve the quality of your drinking water.
It is important that you quickly determine the cause of the above problems and get repairs started right away. Continuing to use a broken or fractured well pump system can cause greater damage and even lead to a complete replacement rather than a simple repair.
The LaLone Family has been working with well water and diagnosing water problems for years, our experience means that we can quickly diagnose what is wrong with your water pump system.
Common well water quality problems include:
Hard water - dissolved magnesium and calcium
A high concentration of salt or iron
Methane Gas (a rotten egg smell)
Oil spills or accumulated leakage
Bacteria, usually from the septic tank
Barnyard Runoff
Pesticides and Fertilizers
Contamination from a nearby abandoned well
Customer Reviews
"Quick response and thorough and professional work. We have utilized the LaLone Pump and Well Service for decades. Highly recommend their efficiency and knowledge." Ellen B. from Fenton, MI
To get a quote for a new water well system or repair of your current system, call the team at Mike LaLone Well Service at 866.620.0550 or fill out the form on this page.