Family-Owned and State-Certified Well Drilling and Water Quality Systems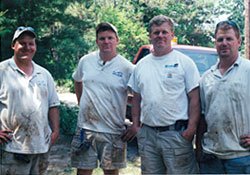 Welcome to Mike LaLone Well Service - your one-stop solution for all your water well needs! We are a professional well company providing comprehensive water well services in Ortonville, MI, as well as all of Oakland, Livingston, and Genessee counties in Michigan.
We specialize in directional boring well drilling, pump service, new construction installations, damaged or buried wells, and safe drinking water treatments. We have been a family-owned and operated small business in Michigan since 1898, with decades of skill and dedication passed down through the generations.
Our technicians are prompt, service-minded, and attentive to our customers because we have a long-standing reputation in the community to uphold. Get in touch today for 24 hour emergency service!
Water Well Pump Service Including Repair and Replacement
Have you been experiencing issues with your water supply or pressure tanks? Do you need emergency water well service, well pump installation, or well pump repair services? Are you looking for a reliable well digger or water well driller?
If left unaddressed, minor water tank problems turn into major ones and often lead to a dead pump, water softeners acting up, or even a burnt up switch and control box. We understand how frustrating it can be to deal with these problems, and that's why we're here to help you 24/7!
At Mike LaLone Well Service, we know that your water well system is a top priority for your home or business. That's why we offer a range of services to meet all your well construction, repair, and replacement needs. Our professional and experienced team is equipped with the latest equipment and tools to provide the best quality services.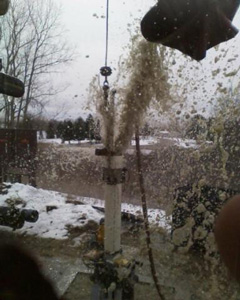 Our well pump system services in Metro Detroit include:
Camera inspections

Pipe bursting

Lightning damage repair

Buried well detection

Well & septic inspections

and more!
Whether you need pump services, water well drilling, replacement water pumps, or comprehensive water quality inspections, we've got you covered. We offer affordable prices and reliable pump services, and our team of experts can fix any problem you're facing with your water well system. We also offer commercial and business water well services to ensure you have access to professional water supply and repair services when you need them the most.
We take pride in providing exceptional services to our customers. Our top priority is to ensure that our clients are satisfied with our work. We're committed to delivering the best quality services to our customers, whether you need a new well, are replacing a well, or looking for a well pump company to fix existing wells on your property. Our team is always ready to help you with any problem, and we ensure that all our work is done professionally and efficiently.
Experienced Customer-Focused Well Pump and New Well Service in SE Michigan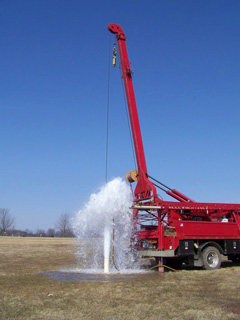 At Mike LaLone Well Service, we work with residential, commercial, and municipal clients all year long to keep your water systems running, minimizing downtime. We use lightweight, state-of-the-art equipment to provide the highest level of service possible to all of our customers.
The name LaLone has been synonymous with water wells in Genesee, Oakland, and Livingston Counties for over 100 years, and we stand behind that name. Our motto is to answer every call, no matter what time, because we truly care about our clients. Our mission statement is to offer our customers the highest quality services at fair and competitive prices.
If you're looking for a reliable and professional water well drilling and repair company that provides pump service, well drilling, well pump installation, and repair services, Mike LaLone Well Service is the right choice for you. Contact us today to schedule an appointment or to learn more about our services.