Well & Pump Services in Oakland County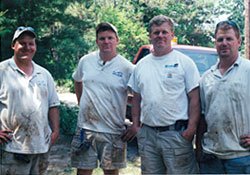 Ensuring Quality Results
Mike Lalone Well Service provides homeowners and businesses with a wide range of water well drilling and pump services in Oakland County, Michigan. We have years of experience and only use the best equipment and products to ensure quality results. Whether you need pump installation, repairs or drilling, we'll get the job done right and to your complete satisfaction.
We Offer the Following Well & Pump Services:
Pump Installation
New Construction Installation
Water Systems
Lightning Damage Repair
Camera Inspections
Buried Wells Found Electronically
Pipe Bursting
Well and Septic Inspections
Directional Boring
Old-Time Craftsmanship Meets Modern Technology
We have new lightweight equipment that is small enough to access hard-to-reach areas with minimal lawn damage, and our owner alone has 40 years of experience. If you would like to schedule service, contact us toll free at 1-866-620-0550. We are dedicated to quality, and we value our customers.
2" Adapter & Dual Jet Pump
2" Deep well Jet Pump, this well head is common for shallow wells and older style of wells. A common issue with this system is poor pressure, noisy, and not many contractors who work on them. The most common problem with this well will be the pump runs for a long time or may not even shut off. The main culprits will be a hole in the piping, plugged jet, or the screen is plugged. Options for repair will be of your future of your home, if a long time, then replace well with an updated submersible pump. If short term it is a gamble but you may try and repair it.
Conventional Bladder Tank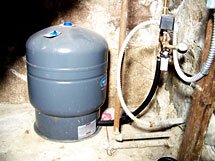 There are many names for this: pressure tank, diaphragm tank, the 'blue thing' in the basement - either way a critical component to the well system. The purpose of the tank is to ensure that the pump system has a long cycle time (45 seconds or more) and when the pump is off, the tank will supply water to the system until almost empty allowing the pump to turn back on. The diaphragm is a separating membrane to keep the water and air separate whereas in the past were there was and open tank, the air would deplete in a year and water log the tank.
The tank should have a pre-charge of air around 30 to 38 PSIG. The main issue of the tank is water log in which the pump is cycling fast to keep up with pressure, also pulsating pressure at the faucets or shower. Tank problems often result with a dead pump, water softeners acting up, burnt up switch and control box. If there seems anything screwy with the water, you need to have the tank inspected. As a word of caution, if the job is done wrong, you can destroy the pump and the well. So if you are unsure call our professionals!
Adapters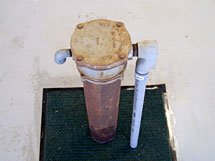 Merril Adapter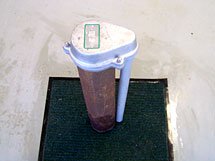 Pitless Adapter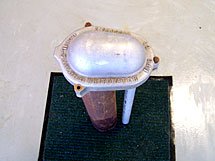 Whitewater Adapter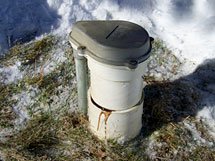 Wells Adapter
Our Well Pump System Services in Metro Detroit Include:
Camera Inspections
Pipe Bursting
Lightning Damage Repair
Buried Wells Found Electronically
Well & Septic Inspections
To get a quote for a new water well system or repair of your current system, call the Mike LaLone Well Service team at 866.620.0550.