Well and Pump Services in Southeast Michigan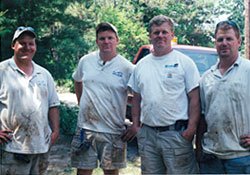 Are you a homeowner in Southeast Michigan in need of well and pump services? Look no further than Mike LaLone Well Service. Our team of professionals is dedicated to making sure your well pump is running efficiently, your water is flowing properly, and your water quality is top priority. From repairing water tanks and other equipment to drilling new well systems, we offer a variety of services to meet your needs.
We understand the importance of having clean and reliable water flowing into your home. That's why we make it our top priority to provide exceptional well and pump services to all of our customers. We also offer preventative maintenance services to ensure your system is running smoothly and to help prevent future issues.
Whether you need a new well system installed, an existing system repaired, or regular maintenance services, we are here to help. Contact us today to schedule an appointment with one of our professional water technicians and experience the difference that Mike LaLone Well Drilling and Pump Service can make for your home's water supply.
Ensuring Quality Results for Existing or New Well Service
For both residential and commercial customers in Oakland County, Michigan, Mike LaLone Well Service offers a variety of top-quality well and pump services. Our experienced team specializes in everything from well drilling and installation to well repair and pump repair.
If you're a homeowner or business owner in need of reliable well and pump services, don't hesitate to contact Mike LaLone Well Service. We'll work with you to address any concerns or issues you may have with your well pump or water wells, and provide the solutions you need to keep your family or business running smoothly.
We Offer the Following Well and Pump Services
Whether you need water well drilling or repair, we have the expertise to get the job done right. We are committed to fixing any issues with your well pump, ensuring that your water is flowing properly, and meeting your family's or business's needs. Our team is dedicated to providing our customers with exceptional service, no matter how big or small the job may be.
Common residential and commercial well services we offer include:
Well Pump Installation
New Construction Well Installation
Water Systems
Lightning Damage Repair
Camera Inspections
Buried Wells Found Electronically
Pipe Bursting
Well and Septic Inspections
Directional Boring
Modern Technology Meets Old-Time Craftsmanship for Efficient Well Repairs and Pump Service
At our well repair company, we combine modern technology with old-time craftsmanship to efficiently repair and maintain well systems. Our lightweight equipment is small enough to access hard-to-reach areas with minimal damage to your lawn, and our owner alone has 40 years of experience in the industry. If you value quality work and customer service, contact us toll-free at 1-866-620-0550 to schedule service.
2" Adapter and Dual Jet Pump
We specialize in repairing shallow wells and old-style well systems, such as the two-inch deep well jet pump. Common issues with this system include poor pressure, noise, and difficulty finding contractors who work on them. If your pump runs for a long time or doesn't shut off, the main culprits may be a hole in the piping, a plugged jet, or a plugged screen. Repairs may be an option for short-term solutions, but if the problem persists, we recommend updating to a submersible pump.
The Conventional Bladder Tank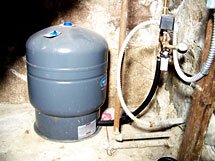 Another critical component of a well system is the conventional bladder tank, also known as a pressure or diaphragm tank. Its purpose is to ensure that the pump system has a long cycle time and to supply water to the system until almost empty when the pump is off. A pre-charge of air around 30 to 38 PSIG is necessary, and common tank problems include water logging, fast cycling, and pulsating pressure.
These issues can result from a dead pump, water softener problems, burnt-up switch, or control box. If you notice any irregularities with your water supply, have the tank inspected immediately to avoid damaging the pump and the well.
Common Types of Pitless Adapters
We also specialize in repairing various types of pitless adapters, including the Merril, Pitless, Whitewater, and Wells adapters. If you are unsure about repairing your well system, don't hesitate to call our professionals for assistance.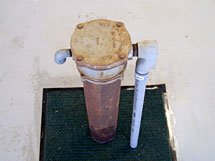 Merril Adapter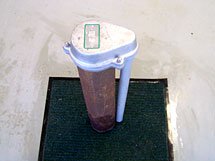 Pitless Adapter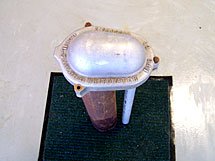 Whitewater Adapter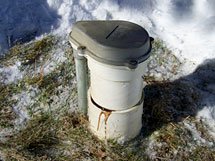 Wells Adapter
Well Pump and System Services in Metro Detroit
Various service options are available to ensure the proper functioning of your well and septic systems. The following services help to maintain the integrity of your well pump system and ensure that your water supply is safe and reliable.
Camera inspections to detect any issues
Pipe bursting repair and replacement
Lightning damage repairs
Electronic detection to locate buried wells
Well and septic inspections to identify potential problems
Home owners and businesses all over Michigan trust us with their wells and septic systems. To get a quote for a new water well system or repair of your current system, call the Mike LaLone Well Service team at 866.620.0550.